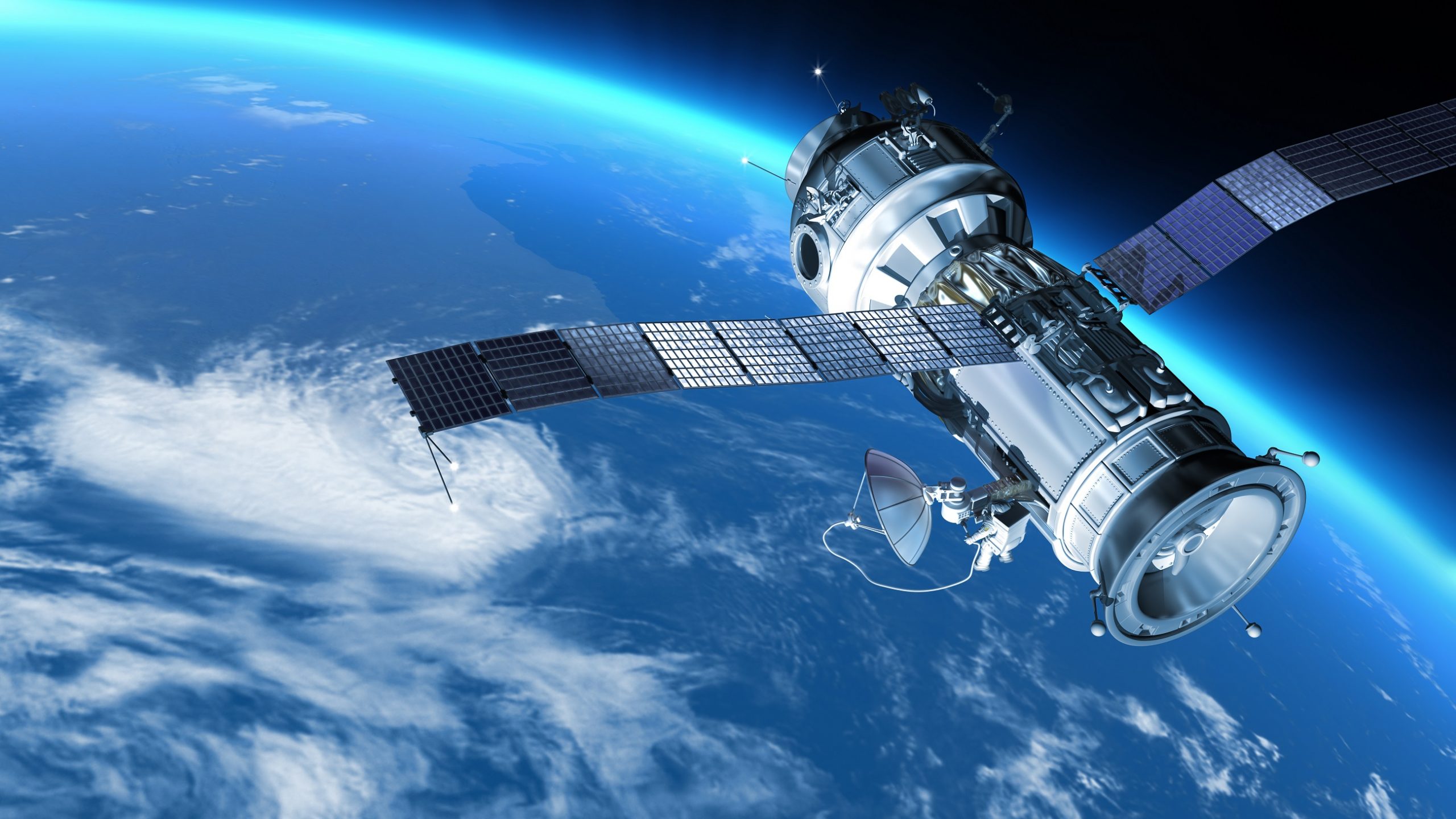 SEGGER's emCompress-ToGo enables on-chip data compression and decompression using virtually no RAM.  This technology has recently been employed by Skylo Technologies. Skylo brings disruptively affordable, always-on IoT connectivity to millions of machines, sensors, and devices, even in the most remote places. Providing a secure, reliable, and cost-effective solution for large-scale deployment of industrial sensors and satellite connectivity, Skylo delivers real-time actionable intelligence to support critical decision-making. emCompress-ToGo plays an important role in transmitting critical communications to and from space.
Introduction
Collecting and evaluating data in real-time is the concept of the Internet of Things (IoT). This is easier said than done, because unlike, for example, in smart factories, cities, and homes in highly developed countries, in many developing countries, there often is no reliable and secure communications infrastructure available.
Supported by SEGGER's compression software emCompress-ToGo, Skylo has developed a solution to this challenge with a tremendous throughput improvement in the transmission of collected sensor data with their Skylo Hub via a satellite link using existing geostationary satellites. Typical use cases include Agriculture (affordable direct sensor measurements to increase yield and reduce costs), Maritime (connect vessels for productivity reporting and safety), Logistics (monitor fleet performance and secure routes and cargo anywhere) and Disaster Management (save lives with critical remote alerts from the most sensitive and remote areas).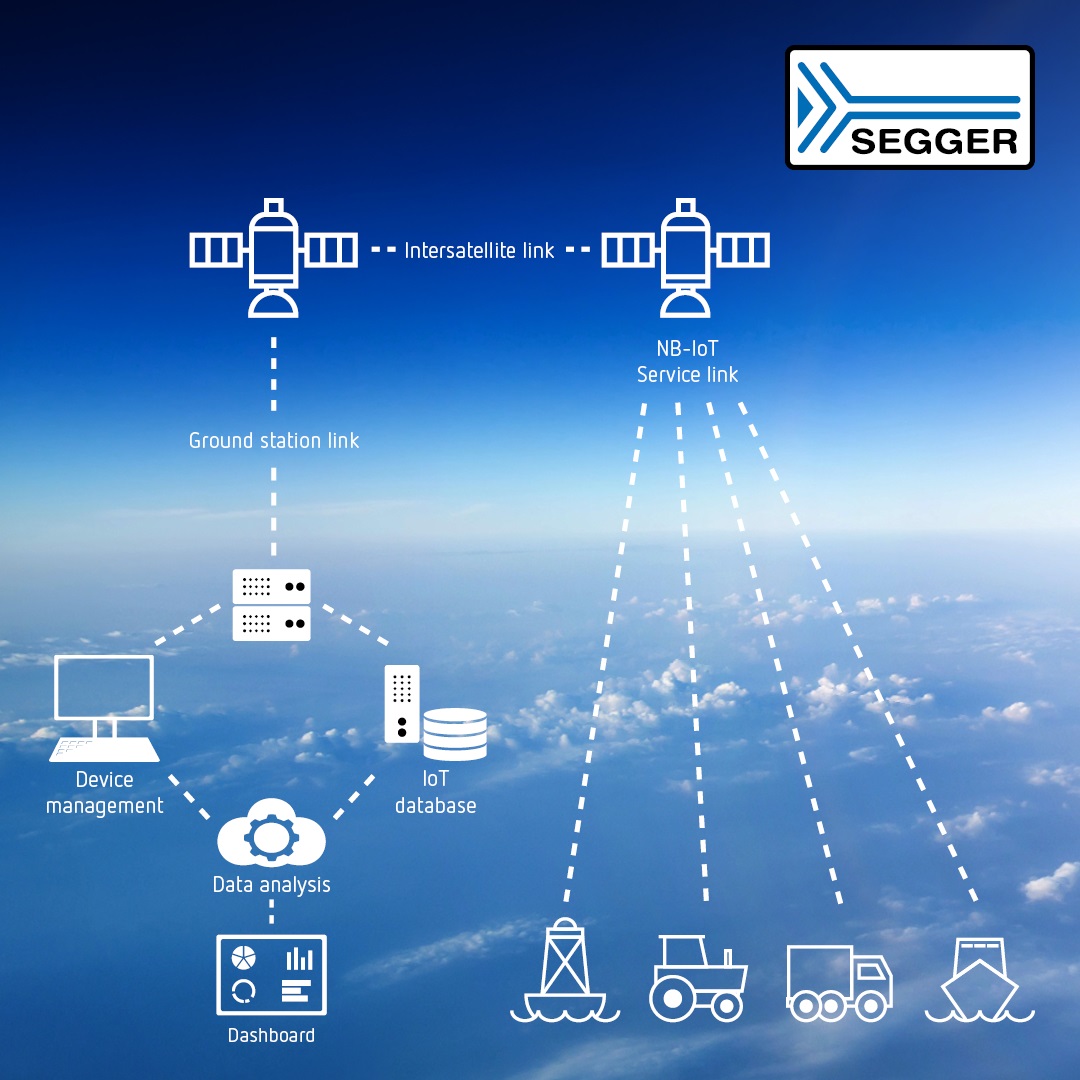 Figure 1: Concept of satellite narrowband IoT. Source: SEGGER.
Skylo is providing the world's first satellite narrowband IoT (NB-IoT), extending cellular standards to satellite connectivity for maximum affordability, bringing the cost down by more than 95 percent versus existing solutions. With Skylo, sensor data is continuously and reliably uploaded to the cloud at disruptively low costs, offering easy access for anyone.
Skylo's Hub (Figure 2) is the equivalent of a cellular modem in size, convenience, ease of installation, and price. It connects assets and sensors seamlessly using geo-stationary satellites 35,768 kilometers in space. Delivering a new kind of device that makes communication seamless, the Skylo Hub can connect up to 15 sensors through wire, WiFi, or BLE, whether stationary or moving, in frigid temperatures or in sweltering heat.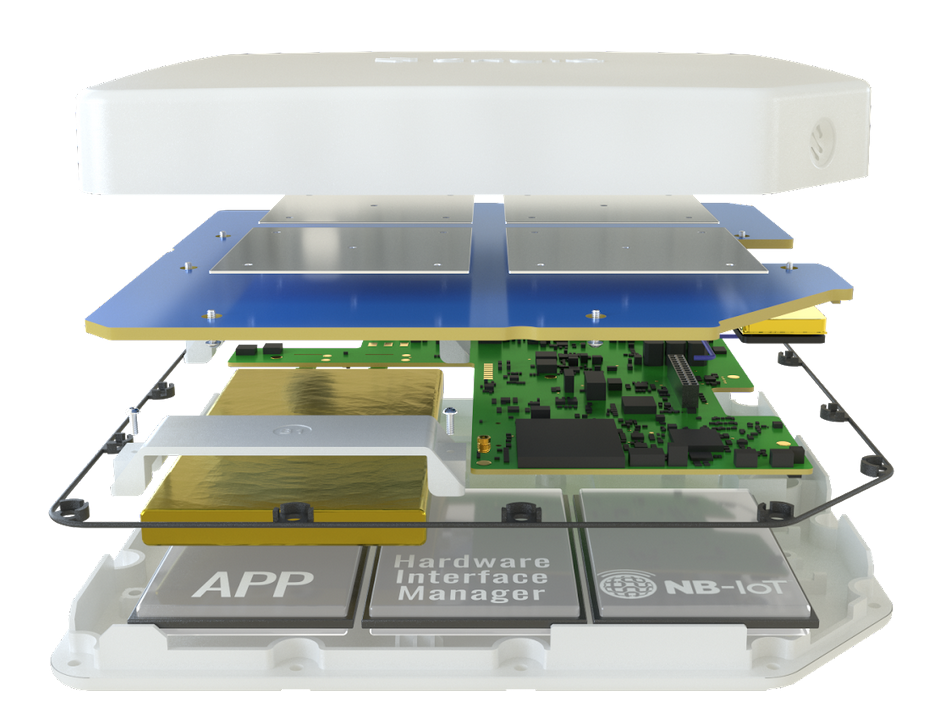 Figure 2: The SkyLo-Hub. Source: Skylo.
Why SEGGER's emCompress-ToGo is the ideal solution
While it is already worthwhile to compress data in normal operation, the challenge increases when updating the hub's firmware. A typical firmware update for the satellite gateway device simply took too much time. Working with SEGGER, Skylo was able to increase network efficiency by 2x in firmware updates using reduced image sizes and other methods. In addition to these improvements, they wanted to maximize performance.
Skylo realized the most effective approach was to compress the firmware thus reducing the time to download. With SEGGER's emCompress-ToGo software, the company was able to improve the transfer by 60 %.
emCompress-ToGo is a portable compression software, designed for, but not limited to, embedded systems. It compresses and decompresses data with little to no RAM requirements. The lossless compression is fast and efficient and can be easily done on even the smallest embedded system, just like the decompression. emCompress-ToGo uses SEGGER's SMASH-2 (Small Microcontroller Advanced Super High) compression algorithm, specifically designed for this type of application, and achieves amazing compression.
Detailed information about performance and memory requirements of emCompress-ToGo can be found here.
Conclusion
Skylo's solution is ideal for many applications, especially in rural areas, at deep sea, in remote forests and deserts, and in less developed countries, to collect and analyze data. It helps people and business teams access information more quickly for faster decisions and action.
This technology is available at an affordable price, making it possible for anyone to communicate in real time, all the time.
emCompress-ToGo is used not only to accelerate the firmware update, but also to more efficiently use the bandwidth available to customers, effectively providing more usable bandwidth.
Minimizing the amount of transmitted data is crucial. SEGGER's emCompress-ToGo proved to be an important building block in achieving this goal.
"I would happily recommend the SEGGER team to others, the work we've accomplished together is impressive," said Sreedhar Sambangi, Skylo's head of embedded software. "With the goal of bringing down size and cost, we are finding innovative ways to make advanced technology available to everyone."
Appendix: About Skylo
Skylo was founded by a passionate team of engineers and scientists from MIT and Stanford, and the company continues to build an experienced deployment team globally, with operational and engineering teams in the US, India, Israel, and Finland. Skylo emerged from stealth in January 2020 and is backed by SoftBank Group, Boeing Horizon X, DCM, Innovation Endeavors, and Moore Strategic Ventures.
Skylo helps people and businesses benefit from secure, two-way data connectivity through the Skylo Hub, a rugged modem-sized device that transmits sensor data via Skylo Connect, our always-on satellite network that provides real-time communications even when there is no cell coverage. Customers can manage their operations from the palm of their hand using intuitive Skylo Apps, available on mobile or web, giving teams the ability to take immediate action. Skylo offers easy-to-use APIs allowing businesses to integrate critical data streams into existing applications.
Skylo brings always-on IoT connectivity to millions of machines, sensors, and devices, even in the most remote places on Earth. Skylo is disruptively affordable — costing 95% less than today's IoT connectivity — and is the first company to leverage the Narrowband Internet of Things (NB-IoT) protocol for satellite communications. Skylo connects critical sensors to machines and assets in remote areas across a wide range of industries including farming, maritime, logistics, energy, mining, and others to enable SOS alerts, 2-way messaging, real-time location, fuel monitoring, threshold alerts, and much more.